Man Made The First Tool And Then TRUMPF Perfected Them
TRUMPF electric and battery-powered tools were developed to not just meet but exceed the high demands of metal fabricators.  With quality, dependability, and performance built into every design TRUMPF power tools are a must for any business looking for a long lasting competitive edge. No matter what area of manufacturing you find yourself in, we can help you find the perfect tool for the job.  Whether you're working in a large shop, or on site you'll find these tools will make everyday fabrication simply easier.  Contact us today to get a more information or to request a demo and see them in action.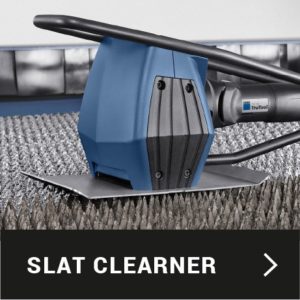 Slat Cleaner | The Specialist for Clean Slats
The TruTool TSC 100 slat cleaner, removed slag, dross, or oxide build up from the bed of your lasers.  This means you'll spend less time and money constantly replacing slats, and with clean slats you'll improve the quality of your finished parts. Contact us for more information.
Video | TRUMPF Power Tools TruTool TSC 100
Cost reduction up to 75%
Clean while cutting for maximum uptime
Tough on slag, even heavy soiled and stainless steel
Easy to operate and only requires one operator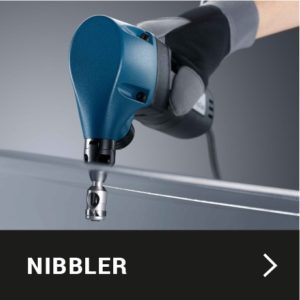 Nibbler | Maneuverable through thick and thin
Regardless of whether you want to process sheets 0.02 in. or 0.4 in. thick, only TRUMPF can provide you with the right nibbler for it all. Each nibbler works without feed force, distortion, emissions, or sparks. The robust power combined with accurate components makes this tool the ideal solution for plumbing, coil cutting, flat or corrugated sheet cutting, tank assembling and dismantling, and much more. Contact us for more information
Video | TRUMPF Power Tools Nibbler
Distortion-free work without feed force, or sparks.
Comfortable operation and clear working view
360° rotation on the spot. For the greatest maneuverability
Produce burr-free cuts
Can cut across edges, weld seams and doubled sheets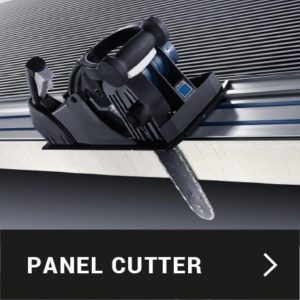 Panel Cutter | Perfect Cuts Straight Away
The TruTool TPC 165 panel cutter from TRUMPF is the ideal solution for cutting sandwich panels.  With multiple features this machine is a must have for roofers, facade, hall and container constructors, as well as for cooling, heating, and sound insulation specialists.   Exceptional cutting accuracy without sacrificing the high-strength to low-density nature of panels, makes this a solid tool with solid results. Contact us for more information
Video | TRUMPF Power Tools Panel Cutter
Can cut sandwich panels up to 6.5 in. thick in a single pass
Quick and Accurate perpendicular cuts with 90 degree set blade
Unique insertion mechanism give you the ability to start at any point on the panel without a start hole.
Comfortable operation with minimal fatigue and simple operation
More Tools To Power Your Productivity
No matter what part of the fabrication process you're business works in, the variety of tools will amaze you. Whether you're cutting, folding, machining, punching, shearing, stamping, or welding there is a TRUMPF power tool that will help you and your company increase efficiencies.
Download the entire TRUMPF Power Tools Catalog here
Contact us today to have one of our team members stop by for a demo. You'll be glad you did when you realize the return on investment of a long lasting, powerful, and reliable TRUMPF power tool.