Machine Tool Demo Trailer
Coming Soon to a Location Near You
The Northeast Machinery fabrication equipment trailer is a unique way to experience the latest machine tools first hand. Featuring an ever-changing assortment of the latest productivity-enhancing fabrication equipment, it's a great way to "try before you buy" and see how specific machines can impact your own unique production needs.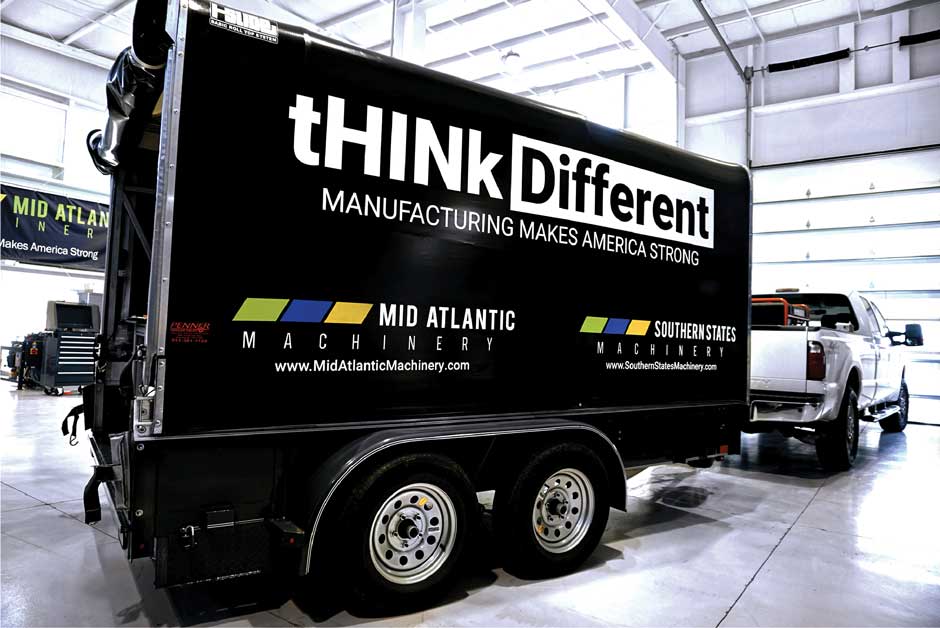 Home base for the demo trailer is our sister company in Harrisburg, PA, but every month it travels throughout our service area visiting customers along the way and demonstrating the latest, greatest machine tools.
From deburring to robotic automation and beyond, the following products are ready for you to experience when the demo trailer visits your facility:
Midwest Automation's Mini-9 deburring machine
Pat Mooney Orion Saw
Universal Robot UR 5e Robot
FlexArm Tapping System
Ercolina Mini Bender
Hem Saw Femi Saw
Trumpf Power Slat Cleaner, Nibbler, and Shear
And more!
Check out the list of dates and locations below to see where the demo trailer will be in the coming months, and request a visit to your location using the form below. Simply tell us a little bit about what you're hoping to see, suggest a timeframe that will work for you, and we'll reach out to schedule a visit.
Virginia, North Carolina, South Carolina, Georgia, Florida
May
Pennsylvania, NJ/NY, Maryland, Delaware
June
Don't See Your Location?
Request a Visit Below
And of course, if you're interested in seeing any of our larger machines first hand, such as cutting systems, press brakes or other large fabrication equipment, we would be happy to arrange a visit to one of our showrooms or regional lunch and learns as well. Just let us know!