Virtek Laser Scanning Equipment Distributor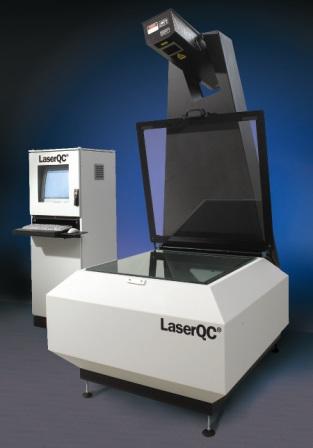 Laser Scanning & Quality Control
Quality control is an essential part of maintaining a strong bottom line in today's competitive marketplace. That's why Virtek's laser scanning equipment can be found in facilities worldwide, scanning parts, checking tolerances and helping businesses stay a step ahead of the competition.
Virtek LaserQC is a rapid inspection system that employs lasers to measure the accuracy of two-dimensional parts to tolerances within 0.05 mm. It can be used to verify tolerances and even reverse-engineer existing parts. Read on to learn a few important features and benefits.
Identify quality issues quickly.
The LaserQC software verifies system calibration before each scan to ensure repeatable accuracy. By pinpointing errors immediately on the shop floor, you reduce scrap and rework and increase profitability.
Achieve optimal accuracy. 
Accurate to within 0.05mm, the Virtek LaserQC captures more than 500 data points per second. And it can issue quality control reports to build customer confidence.
Easy to use.
Designed for easy set up so it can be operational in only a few hours. The intuitive user interface allows new operators to quickly become fully proficient and importantly, productive – saving time and saving money.
If you're interested in learning more about how the Virtek laser scanning equipment for sale can help your business improve output and reduce cost, please contact us today to request a quote. As a LaserQC distributor, we look forward to hearing from you!
VIDEO: Iris Spatial Positioning System
Virtek Paint-Masking Application