Tigerstop Fabrication Equipment Distributor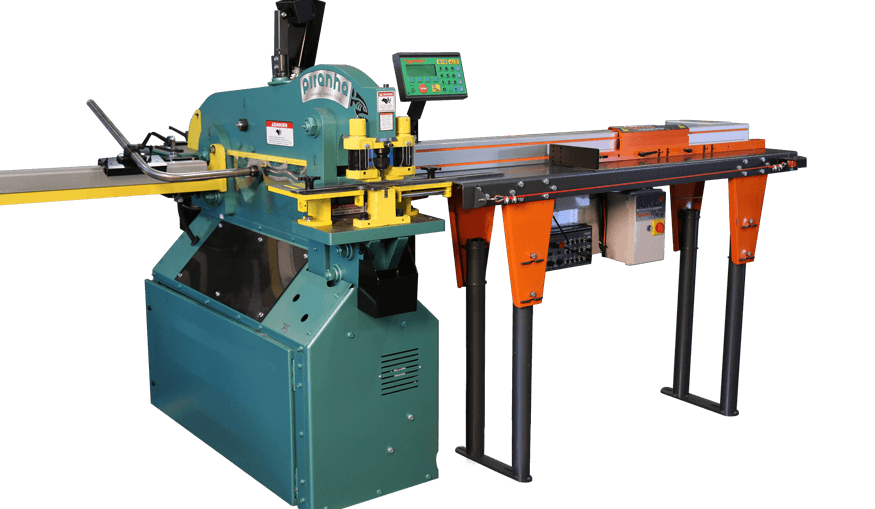 The Leader in Aftermarket Automation
TigerStop is the worldwide leader in stop gauge and material positioning systems for rapid, precise positioning of almost any material. Their automated back-gauges and material handling systems can be combined with almost any piece of fabrication equipment, resulting in increased speed, precision, and efficiency.
Once fitted to your machine and calibrated, TigerStop provides automated push, pull and positioning up to 2,100 pounds and repeatable accuracy to 0.2mm. It easily conforms to your existing cutting system, or comes as a fully integrated saw system.
Increase the speed and precision of your manufacturing processes by combining TigerStop with just about any metal cutting or drilling device, such as:
Band Saws
Crosscut Saws
Metal Punch
Miter Saws
Panel Saws
Ironworkers
Rip Saws
Drills
And More
If you're interested in learning more about the TigerStop machines for sale and receiving a quote, please contact us today. We look forward to helping your business increase efficiency and precision with TigerStop!
VIDEO: TigerTurbo on Bandsaw
VIDEO: TigerTurbo Overview
VIDEO: TigerStop on CrossCut Saw